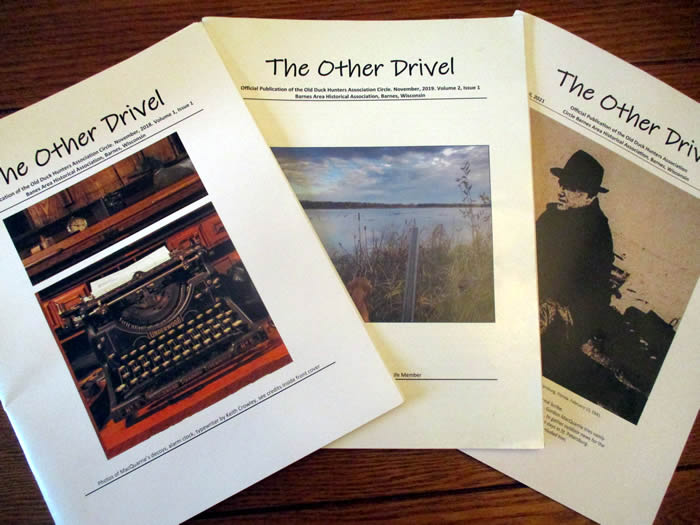 If you are a Gordon MacQuarrie fan you will know that he often referred to his writings as "Drivel". Mac was a humorous, sometimes self deprecating man, and he described his stories that way many times.
The Barnes Area Historical Association, (BAHA) publishes a twice-annual magazine, aptly titled The Other Drivel. This magazine is the only publication out there that brings stories, anecdotes, profiles of the many characters and hunting and fishing spots that he wrote about in his stories of the escapades of "The Old Duck Hunters, Inc.". The magazine also brings news of the events and happenings of the MacQuarrie Program that BAHA presents.
These magazines are printed on semi-gloss, magazine quality paper and include many pictures pertinent to Mac's stories. There are usually over 40 pages of researched information that helps to fill in the blanks as you read his stories. Each issue contains some regular columns as well as articles written by noted authors of the day.
The Other Drivel is not for sale but is given free as a benefit to members of the ODHA Circle, a membership option within BAHA. New members will receive all back issues and will be sent upcoming issues as they are published.
So, become an ODHA Circle member and you will find out lots of new things about the legendary Gordon MacQuarrie.